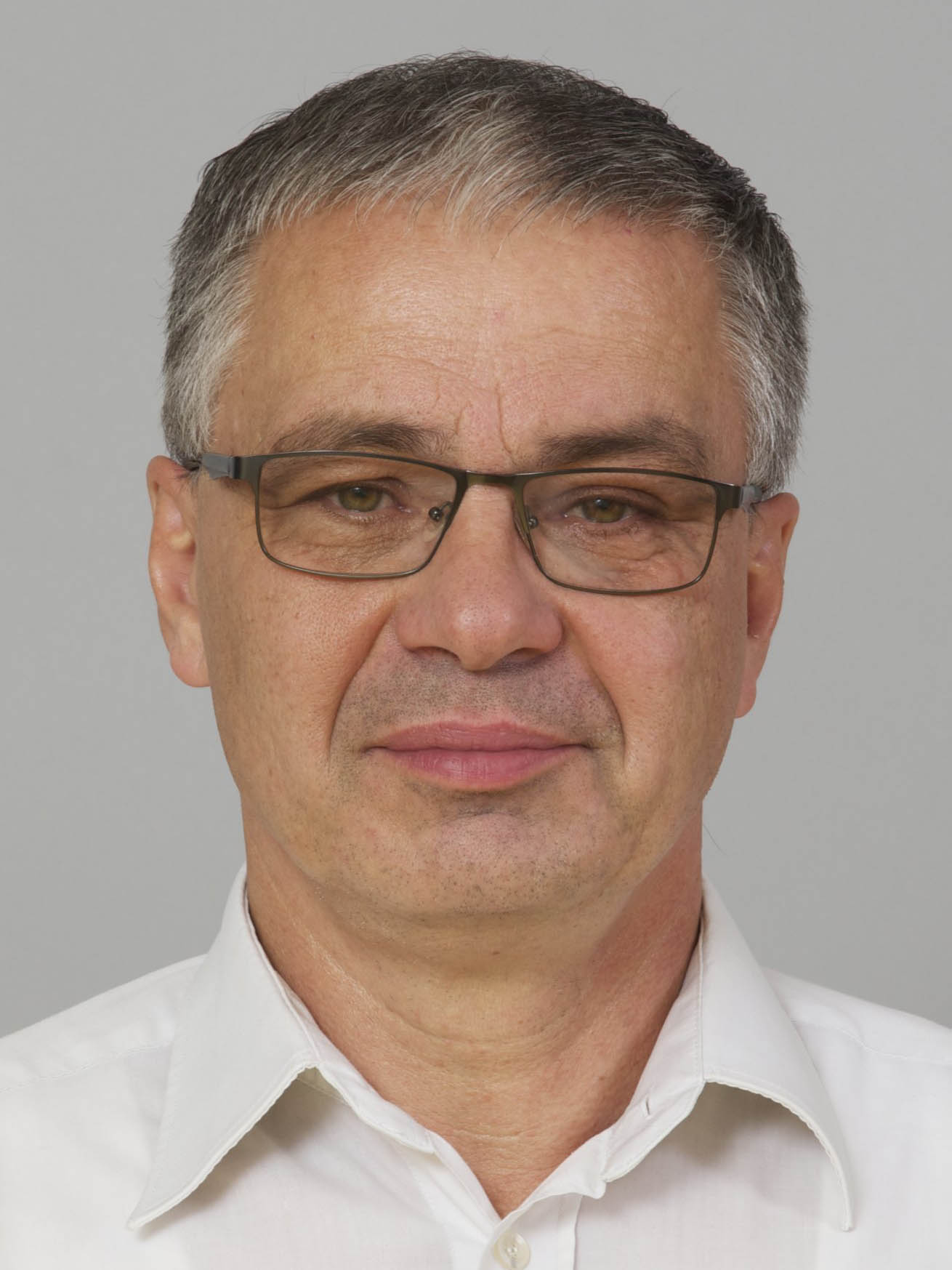 Vaclav HLAVAC

Professor, born 1956 (with Czech accents Václav Hlaváč, nickname Vašek, pronounced Vashek in English transcription)
Czech Technical University in Prague (CTU)
Czech Institute of Informatics, Robotics and Cybernetics (CIIRC)
160 00 Prague 6, Dejvice, Jugoslavskych partyzanu 1580/3, Czech Republic
Office: JP:B-610
Phone: + 420 224 357 465, Mobile: +420 603 149 689
E-mail: vaclav.hlavac@cvut.cz
H-index WoS = 19; H-index Scopus = 24, H-index Google Scholar = 41;
International experience:
1986 two months research fellowship, Institute of Control Problems, Academy of Sciences Moscow, Russia; 1989 Research fellowship (ten months) University of Sussex, School of Cognitive and Computing Sciences, Brighton, U.K.; 1993 two months visiting professor at the TU Vienna, Austria; 1995 six months visiting professor and replacing head of the Department of Pattern Recognition and Image Processing at the TU Vienna; 2000 five months Hitachi Central Research Lab, Tokyo, Japan, 2010-2011 four months King Abdullah University of Science and Technology, Saudi Arabia.
Selected publications
(two of four books
and four recent
journal publications), out
of 291 Google Scholar
publications,
cited 15,978 times:
Šonka M., Hlaváč, V., Boyle R.: Image Processing, Understanding, and Machine Vision, 4th edition Cengage Learning 2015, pp. 912 (1st edition Chapman & Hall, London 1993; 2nd edition PWS Boston, 1998, 3rd edition Thomson, Toronto 2008; Chinese translation 2003).
Schlesinger M.I., Hlaváč V.: Ten lectures on statistical and syntactic pattern recognition, Kluwer Academic Publishers, Dordrecht, The Netherlands, 2002, 521 p.; Russian translation 2004.
Antoniuk K., Franc V., Hlaváč V.: V-shaped interval insensitive loss for ordinal classification. Machine Learning. Volume 103, Issue 2, May 2016, pp 261-283.
Bresler M., Průša D., Hlaváč V.: Online recognition of sketched arrow-connected diagrams. International Journal od Document Analysis and Recognition, Volume 19, Issue 3, September 2016, pp. 253-267.
Petrík V, Smutný V., Krsek P., Hlaváč V.: Single arm robotic garment folding path generation, Advanced Robotics Vol. 31, Iss. 23-24, 2017
Holešovský, Ondřej; Škoviera, Radoslav; Hlaváč, Václav; Vítek, Roman. 2021. Experimental Comparison between Event and Global Shutter Cameras, Sensors 21, no. 4: 1137.
Ron, M.; Burget, P.; Hlaváč, V. Parameter continuity in time-varying Gauss–Markov models for learning from small training data sets. Information Sciences. 2022, 595 197-216. ISSN 0020-0255.