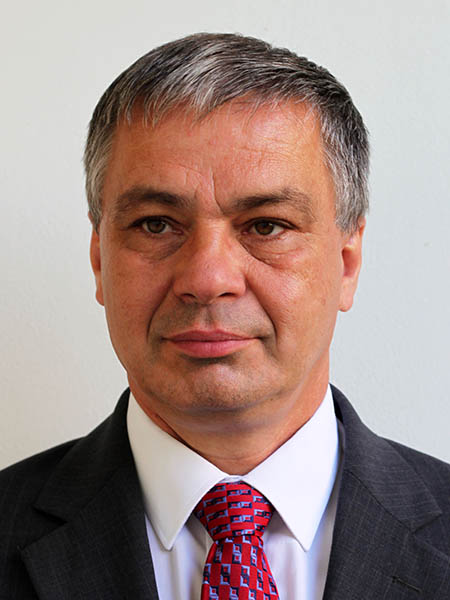 Vaclav HLAVAC,
Professor, born 1956
(
nickname
Vasek
, pronounced
Vashek
in the English transcription)
Czech Technical University in Prague (CTU)
Czech Institute of Informatics, Robotics and Cybernetics (CIIRC)
166 36 Prague 6, Dejvice, Jugoslavskych partyzanu 1580/3, Czech Republic
Office: JP:B-610
Phone: + 420 224 357 465, Mobile: +420 603 149 689
E-mail: vaclav.hlavac@cvut.cz
H-index WoS = 11; H-index Scopus = 17
Five selected publications
(two books and three the most recent
journal publications)
:
Šonka M., Hlaváč, V., Boyle R.: Image Processing, Understanding, and Machine Vision, 4th edition Cengage Learning 2015, pp. 912 (1st edition Chapman & Hall, London 1993; 2nd edition PWS Boston, 1998, 3rd edition Thomson, Toronto 2008; Chinese translation 2003).
Bresler M., Průša D., Hlaváč V.: Online recognition of sketched arrow-connected diagrams. International Journal od Document Analysis and Recognition, Volume 19, Issue 3, September 2016, pp. 253-267.
Antoniuk K., Franc V., Hlaváč V.: V-shaped interval insensitive loss for ordinal classification. Machine Learning. Volume 103, Issue 2, May 2016, pp 261-283.
Zárybnická M., Kubizňák P., Šindelář J., Hlaváč V.: Smart nest box: a tool and methodology for monitoring of cavity-dwelling animals. Methods in Ecology and Evolution. Wiley. Volume 7, Issue 4, April 2016, pp. 483-492.
Petrík V, Smutný V., Krsek P., Hlaváč V.: Single arm robotic garment folding path generation, Advanced Robotics Vol. 31, Iss. 23-24, 2017
Teaching or tutorial presentations:
While teaching and writing textbooks I created several teaching or tutorial presentations. The files with presentations in pdf are available in
English
and/or in
Czech
. I am updating these pages when presentations are created or updated..
We also maintain MATLAB exercises code for computer vision, see
http://visionbook.felk.cvut.cz