Jan Kreps
Head of IT Department
JP:B-234
CIIRC, Jugoslavských partyzánů 1580/3, Dejvice, 160 00 Praha 6, Czech Republic
---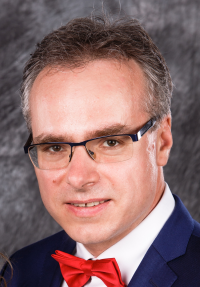 IT guy interested in supercomputing, parallel computing and medicine.
---
Work Experiences
Head of IT Department
Main responsibility: creating IT infrastructure for CIIRC – a new research organization at CTU in Prague
Leading an IT team
Preparing technical specifications for tenders according Public Procurement Law
Building and development HPC computer cluster
Maintaining CISCO network infrastructure
Configuring and maintaining VMWare virtualization infrastructure
Configuring and maintaining the Fortigate firewall
Configuring and maintaining Linux infrastructure servers
System administrator
Integrating and development of central login systems (LDAP, Kerberos5, SAML)
Administration and maintaining of Linux server systems
Programming and development of various information systems
Support for users
Exchange server administrator – coordinator
Supervising an Exchange server organization of 114 servers and about 5000 users
Administration of the electronic mail systems in central office in Prague
Providing support for local administrators in 13 regional offices
Education
Czech University of Life Sciences Prague
Ing. (similar to MSc.) in control engineering.
---